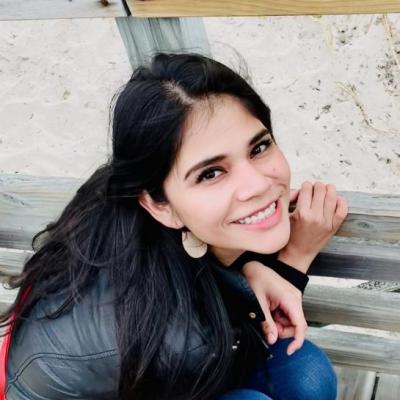 Ph.D. Candidate in Hispanic Studies
Teaching Assistant
Evelyn Saavedra Autry is a Ph.D. Candidate in Hispanic Studies at the University of Georgia. She holds a degree in Education from Middle Tennessee State University. She has taught a wide variety of Spanish language and literature courses at U.S. institutions including Fisk University, Tennessee Tech University, Middle Tennessee State University, and The University of Georgia. Her work in the classroom has been recognized with great evaluations by both students and supervisors. In addition, she has presented her research at national and international conferences. She has been awarded the Tinker Field Research Award, Nina Hellerstein fund Award, Graduate School Dean's Award for Arts & Humanities, among others. Several of her scholarly articles are under consideration for publishing as of 2019. Her dissertation project "Indigenous Female Subjectivities and Andean Voices" examines representations of indigenous female figures in cultural productions of the Peruvian Internal Armed Conflict (1980-2000). By employing decolonial approaches and testimonial studies, her project contributes to understanding systematic oppression of indigenous women. She also focuses on indigenous feminism, trauma and memory studies, indigenous popular art, latinx studies, testimonial literature, among others.
Publications:
Autry, Evelyn S.  "Magda Portal: procesos de modernización, vanguardismo y compromiso." Entre Caníbales: Revista de Literatura vol 2, no 9.  December 2018. (Link)

Autry, Evelyn S. 

"Testimonio, ficción y las batallas por las memorias en Insensatez de Horacio Castellano Moya." Vernacular: New Connections in Language, Literature & Culture, vol.4, April 2019. (Link).
Autry, Evelyn S. "El pobre más rico: heterogeneidad y transculturación en el teatro quechua colonial." Lamar Journal of the Humanities, August 2019 (Forthcoming).
Autry, Evelyn S. "Reescribiendo la historia de la conquista española: mitos fundacionales en los Comentarios Reales de los Incas." Revista Caracol, no 17, Jan./Jun. 2019. 

(Forthcoming). 

Autry, Evelyn S. "Literatura y el conflicto armado interno peruano (1980-2000): Construcción de identidades femeninas en la narrativa peruana contemporánea."  The Canadian Journal 

of Latin American and Caribbean Studies 

Journal

. 

(Accepted).