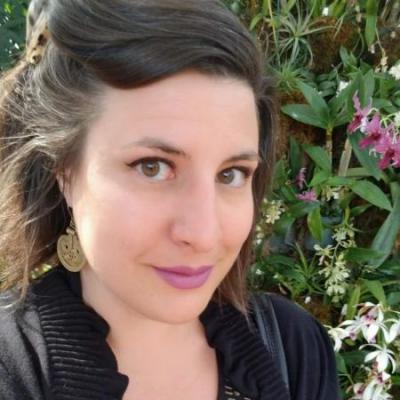 PhD, Hispanic Studies
Managing Editor, Bulletin of the Comediantes
Julia, a native of South Carolina, received a BA in History and an AB in Classics from the College of Charleston in 2005 and an MA in Classics from the University of Georgia in 2014.  Her interdisciplinary research, combining historical linguistics, classical philology, and literary studies, focuses on the teaching and learning of classical languages, particularly Ancient Greek, among late medieval and early modern Spanish humanists.  Her dissertation, defended in December 2018, considers the broad panorama of Spanish Greek studies and their prestige as reflected in the works of Juan de Mena, Pedro Simón Abril, and Francisco de Quevedo, authors who, faced with limited pedagocial and philological resources, nevertheless developed deft textual strategies to present themselves as consumate and capable Hellenists.
Additional areas of her research include the reception of Greek and Roman paradoxography and ethnography and depictions of the classical monstrous races in early modern cartography and Crónicas de Indias. Having studied classical Nahuatl and Cusqueño Quechua, she also hopes to expand her research to explore how linguistic theories about Greek and Latin shaped the first Spanish grammars of indigenous languages in the Americas.  
She has conducted research at the Biblioteca Nacional de España with the generous support of the Willson Center for the Humanities and Arts and the UGA Graduate School and has received training in paleography and codicology from the Universidad Complutense de Madrid and the Fundación de Ciencias de la Documentación in Spain.  She has presented her work at the Renaissance Society of America, the Society for Renaissance and Baroque Hispanic Poetry, and the Society for the History of the Humanities.
Research Interests:  Classical Reception in Late Medieval and Early Modern Spain, Travel Narrative, Paradoxography, Proto-Ethnography, Crónicas de Indias, Comparative Historical Linguistics, History of Linguistics, Language Contact, Textual Transmission, Textual Criticism, Paleography, Codicology