Photo: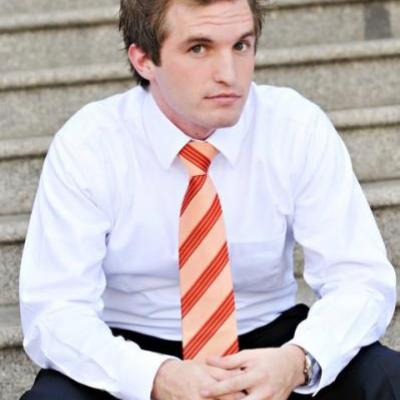 Student Instructor of Record
PhD Candidate
I am a PhD candidate in the Hispanic Linguistics program at UGA. From 2015-2019 I served as an Instructor of Record for the Spanish program in the Department of Romance Languages teaching sections of SPAN 1110 and SPAN 2001. I also served as an assistant coordinator (2016 & 2017) and coordinator (2018) for UGA in Spain: Valencia Summer Program. 
In 2012, I graduated from Brigham Young University (Provo, UT) with a BA in Spanish. I continued my education at BYU earning an MA in Hispanic Linguistics in 2015. My thesis provided transcriptions and translations of King Philip II's war correspondence from the year 1592.
My main areas of research interest are sociolinguistics, dialectology, pragmatics, historical linguistics, and language change with concentrations in discourse markers, discourse analysis, and grammaticalization and pragmaticalization. Most of my research to date has focused on analyzing data from Spanish and English, specifically with respect to the historical development of the Spanish discourse markers bien, bueno, and claro and the use of pronominal selection and discourse markers as framing devices in political debates. My dissertation is a corpus-based study that uses a historical pragmatics approach to the Spanish discourse markers bien, bueno, and claro. 
Please feel free to contact me about my research or future plans at dvl93902@uga.edu.
Research

Dissertation/Thesis Title:

Ser + bien/bueno/claro vs Estar + bien/bueno/claro: The shared diachrony of the Spanish discourse markers bien, bueno, and claro