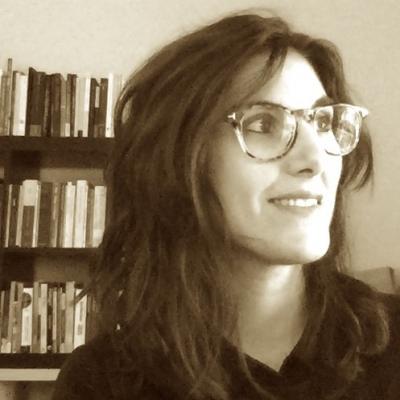 Research and Teaching Interests
I graduated cum laude from the University of Siena in 2008, where I studied Modern Languages and Intercultural Studies. I received both my MA and Ph.D. in Italian from Rutgers University. My academic interests revolve around language pedagogy as well as Italian and Spanish modern and contemporary literature, ecocriticism, new materialism, and gender studies. I have published several articles on the influence of María Zambrano's philosophical and poetical thought in Anna Maria Ortese and Elsa Morante's works, and on the relationship between human and nonhuman animals in Italian women's writing. Before joining the University of Georgia, I was an Italian Language fellow at Vassar College and I taught Italian and Spanish at Rutgers University.
See my latest publication here
"From Nature to Matter: Leopardi's Anti-Anthropocentrism and Inchoate Proto - Ecological Thinking." Mapping Leopardi: Poetic and Philosophical Intersections, eds. by Emanuela Cervato, Mark Epstein, Giulia Santi, and Simona Wright. Newcastle upon Tyne: Cambridge Scholars Publishing, 2019. 409-432.
Other Publications
"Portrait of Antigone as Idiot Savant: Elsa Morante's La serata a Colono." The Italianist 38 (2018): 27-47. https://www.tandfonline.com/eprint/rr7wjenk7zadF85HkCdk/full 
"'La Questione animale' di Anna Maria Ortese: Alonso e i visionari e l'etica del soccorso." Ecozon@ 7.2 (2016): 134-148.
"Divenire animale – divenire Elisa. La centralità del gatto Alvaro in Menzogna e Sortilegio." Carte Italiane 2.10 (2015): 89-105.          
"Anna Maria Ortese e María Zambrano: da 'luoghi d'esilio' per una filosofiapoetica." Italica 92.1 (2015): 62-82.
Courses
ITA1001
SPA1001 
ITA1002
ROML3000 - Italian Culture for Business (Cortona, Italy – Summer '18 and '19)
ITA4070 -Italian Literature from 18th to 21st century (Spring '18)