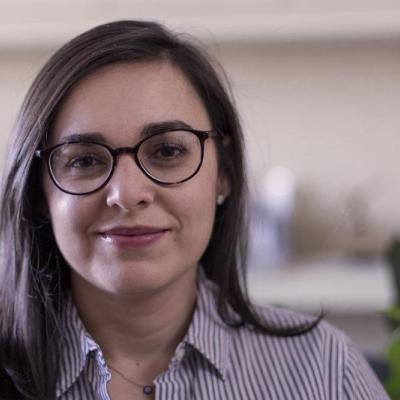 PhD Candidate in Romance Languages
Portuguese Teaching Assistant
Spanish Teaching Assistant
Contact Information
Office Hours:
Mondays 2 - 5 pm and by appointment
Sarah, a native of Recife, Brazil, received her B.A. in Letras and M.A. in Translation Studies from the Universidade Federal de Pernambuco. In 2013 she was granted a Fulbright Language Teaching Assistant to teach Portuguese at the University of Georgia, and in 2014 she joined the Portuguese Program at UGA, where she is currently a PhD candidate in Romance Languages, with a focus on Contemporary Brazilian Literature.
Her primary research interest and focus of her dissertation is on the intersection of discourse and power in the making of the female regional identity of the nordestinas. Other research interests include 20th and 21st century Brazilian literature, Brazilian cinema, Lusophone female writers, national identity, fiction and history, and translation studies. Her dissertation advisor is Dr. Cecilia Rodrigues.
Sarah teaches Portuguese and Spanish and is a tutor for the Portuguese Flagship Program at UGA. She spent the summers of 2015 and 2016 in Cadiz, Spain, working as Assistant Coordinator. In the summer of 2018 Sarah was selected as Portuguese Instructor for the Middlebury Summer Language Schools at Middlebury College, Vermont. At UGA, Sarah was also awarded the Excellence in Teaching Award and the Dolores Artau Scholarship for Academic Excellence.  
Courses taught at UGA: PORT 3010, PORT 2600, PORT 2120, PORT 1110, PORT 1001, SPAN 1001
Other courses taught: PORT for Spanish Speakers, Brazilian Film