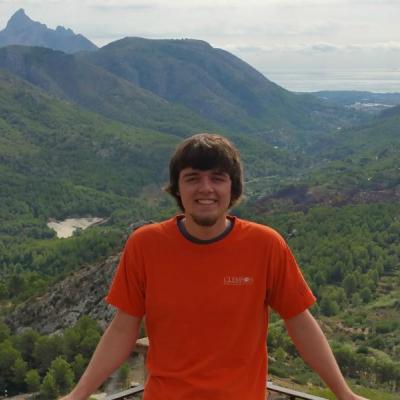 Spanish Teaching Assistant
As of Fall 2019, I'm a new teaching assistant and graduate student at the University of Georgia, studying Hispanic Linguistics for a Master's degree. Although Spanish is my focus and was my "first love" in terms of foreign languages, I also greatly enjoyed taking Italian courses as an undergrad, and teaching myself Catalan on my own time. I love talking about language and sharing unique facets of culture related to those languages such as music or tongue twisters ("Els Sezte Jutges" fits both of those!), and I'm always interested to learn a new fact about any language.
Studying abroad in the Spanish city of Alicante and taking a course on Spanish Phonetics and Phonology introduced me to the field of Linguistics. Since then, I've become fascinated with learning about language. The topics that interest me most are comparative linguistics, and learning about how varieties of the same language can greatly differ in regards to their phonology. Although I have little research experience, I hope to delve into different subject matters here to change that!
Education

Education:

B.A. in Communication, Clemson University (2019)

B.A. in Modern Languages (Spanish), Clemson University (2019)

M.A. in Hispanic Linguistics, University of Georgia (ongoing)