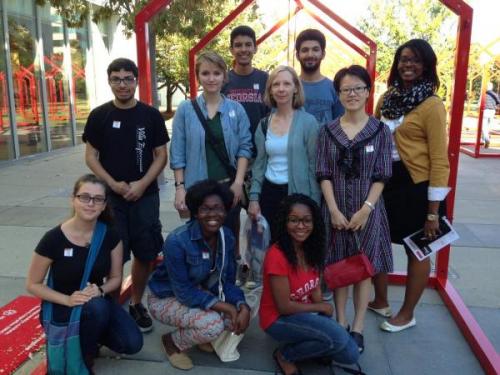 You will be part of a diverse yet close-knit community of approximately 18 students who share your interest in French or Spanish.
The Resident Coordinator (a graduate student in the Department of Romance Languages) and the Faculty Coordinator are dedicated to facilitating the process of language acquisition for the residents and to providing an open and friendly setting that allows students to take an active part in this process, so that they help themselves and others at the same time.
You will participate in university-funded activities and volunteer projects to enhance your learning and enjoyment of French or Spanish.
You will have the exclusive use of an on-site computer lab with special software to meet the needs of language enthusiasts.
You will receive one hour of credit for FREN 2030 or SPAN 2030, a course in practical conversation open only to language community residents. Topics of discussion in the course are quite varied so as to reflect student interests. Some popular themes have included music, food, and cinema.