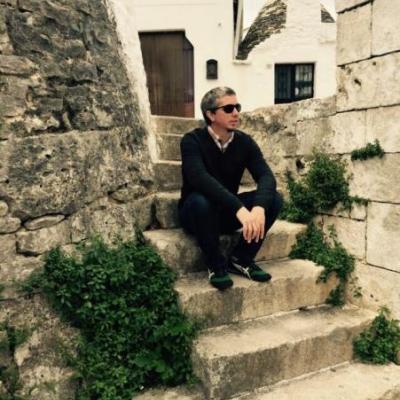 Ph.D Candidate
T.A. in Spanish
M.A. University of Tennessee, 2009
B.A. Armstrong State University, 2006
I work with 20th and 21st century Latin American Literature. I am interested in the representations of queer figures written before, during, and after Latin American dictatorships and the ways in which they negotiate power, space, and identity in the post dictatorship era. I also like to look at (re)presentations of queer figures in historical contexts and how they work to claim space and identity denied by hegemonic discourses/ideologies. I work with queer theory, gender/sexuality studies, and feminist thought in the US and Latin America. Current authors I am using in my current projects include: Pedro Lemebel, Luis Corbacho, Jaime Bayly, Manuel Puig, the artist known as Ioshua, Rodrigo Muñoz Opazo, Pablo Simonetti, Pablo Pérez, Mhoris eMm, Osvaldo Bazán, Alejandro Modarelli, and Alberto Fuguet. I have also taught Introduction to Latinx Studies courses at UGA.
I am working on my dissertation titled Tranforming Masculinities in Contemporary Southern Cone Literature (expected graduation May 2019)
I have completed the Graduate Studies Certificate for Women's Studies as part of my research on US and Latin American feminist thought and gender/sexuality studies. 
My research was featured on the UGA Graduate School website in February 2019 (http://grad.uga.edu/index.php/2019/02/martin-ward/)
I served as Vice President to the Romance Languages GSO for the school year 2016-2017. I was a committee member for UGA Crossroads Februrary 2016 and was an executive organizer for the third annual Crossroads Conference for February 2017. I have also helped organize España en corto - a short film festival held annually in the Spring from 2016-2018 and will be the primary organizer for our upcoming España en corto - March 2019.
Courses Taught: SPAN 1001, SPAN 1002, SPAN 1110, SPAN 2001, SPAN 2002, ROML 2550
Publications 
"Mhoris eMm: 'When queerness is normalized, something else will appear to destabilize it': A Conversation with Martin Ward" Latin American Literature Today 6: May (2018).  Versión en español - (https://bit.ly/2SLooW5) and in English (https://bit.ly/2QS577M)
"(Re)escribiendo la heteronormatividad en tiempos de Pinochet: una lectura queer de Tengo miedo torero de Pedro Lemebel" Textos híbridos 5: (2016). (https://bit.ly/2Bd4Xyh)