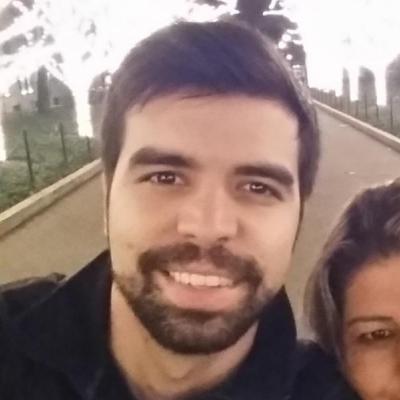 PhD Candidate
T.A. in Portuguese and Spanish
Editor-in-Chief, Fala Aí
Contact Information
Office Hours:
(Spring 2020) MWF 09am - 10am or by appointment
M.A., University of Georgia
B.A., Universidade Federal de São Carlos
My research interest is the presence/perception of immigration in narrative literature, mainly Italian immigration in Argentina and Brazil in late 19th and early 20th centuries. I pay special attention to how this immigration is represented in the literature produced in the cities of Buenos Aires, Argentina, and São Paulo, Brazil. I also study the different ways this type of immigration is represented in different media, such as film and newspapers, as well as other genres in literature, and the relation it has with the creation of national identity.
I also work as the editor-in-chief for Fala Aí, the magazine of the Portuguese Program at UGA, and as an active member of the International Student Advisory Board (ISAB) at UGA.
Courses taught:
PORT 1100, PORT 2001, PORT 2120, PORT 3030;
SPAN 1001, SPAN1001e, SPAN 1002, SPAN 1110, SPAN 2001, SPAN 2002, SPAN2002e.
Publications:
- Saccomani, Juliano A. V. "A Poesia Infantil e a Educação no Brasil: Caminhos Correlatos." Linguasagem (link)
- Saccomani, Juliano A. V. "Clarice Lispector: subjetividade animal em 'Uma galinha' e A vida íntima de Laura." Taller de Letras (link)
- Saccomani, Juliano A. V. "A Dualidade em Valentia: recurso estilístico com propósito crítico." Revista (Entre Parênteses) (link)
Fala Aí issues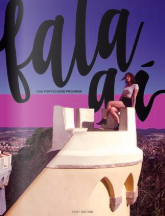 Fala Aí - First Issue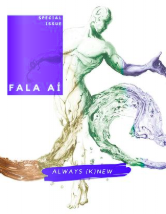 Fala Aí - Special Issue LGBTQ+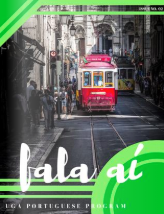 Fala Aí - Second Issue
  Fala Aí - Special Issue Poetry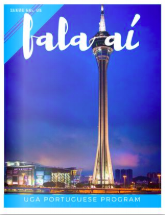 Fala Aí - Third Issue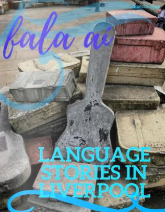 Fala Aí - Special Issue Language Stories in Liverpool