The Department of Romance Languages has a long tradition of encouraging all students to participate in an academically rigorous study abroad program that includes immersion in the language of the host country.  See French and Italian specific opportunities on their program pages.  For Portuguese and Spanish, read more about our sponsored programs.
Our Programs
UGA en España

UGA en España, through the Franklin College of Arts & Sciences offers four study abroad programs in sites across Spain--Valencia, Cádiz, Sevilla, and Madrid--as well as the Perú Medical Maymester.  Each program offers students a unique opportunity to develop a stronger background in Spanish language and culture and to complete coursework required of Spanish and Romance Languages majors and minors as well as the International Business major.
---
UGA en Buenos Aires (UGABA)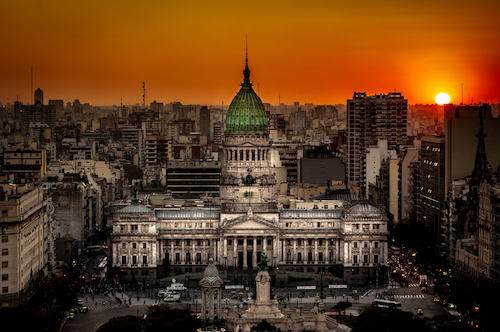 UGA en Buenos Aires is a summer Spanish immersion program based in the vibrant and cosmopolitan capital city of Argentina—the land of los guaraníes, los criollos, el mate, el tango, Jorge Luis Borges, el peronismo, las Madres de la Plaza de Mayo, Lionel Messi y porteños.  Our goals are to foster students´ communicative abilities in Spanish in authentic contexts, to deepen their understanding of Argentina and Latin America, and to improve their analytical and writing skills in Spanish.  These abilities are professionally and personally valuable for those aspiring to work in Latin America or with Latino communities in the U.S. Students achieve these goals through Service Learning and Internship opportunities, home stay families, and a rigorous academic program.