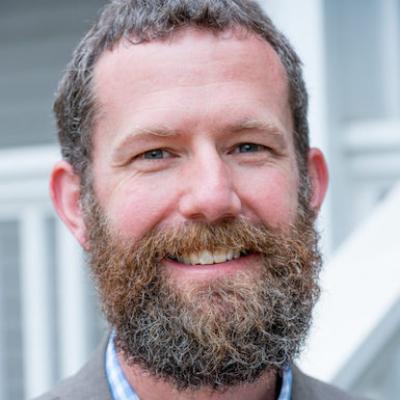 Contact Information
Office Hours:
Spring 2020: Fridays from 9:00 to 11:00 (via Zoom or by appt)
Programs:
Romance Languages
Spanish
My principle area of research is language variation and change, primarily focusing on structural phenomena in the Romance Languages. More generally, I investigate the forces that shape language use and the subsequent effect that these forces have on how language evolves. Starting with my doctoral dissertation, Cross-dialectal features of the Spanish Present Perfect: A Typological Analysis of Form and Function (Ohio State, 2006), I have focused on the dichotomy between forms of past reference (i.e. periphrastic vs. simple past) in Romance Languages, a widely discussed topic that had nonetheless received sparse attention in the literature on structural and semantic (i.e. meaning) change. Considered in the aggregate, my work in this area has argued for a revised view of periphrastic past constructions that takes into account the behavior and evolution of these forms in and outside of the Romance family. Building on my original fieldwork conducted in Spain and Peru, I have continued to explore the broader implications of my claims, especially their potential to inform general theories concerning the nature of linguistic change.
Research

Research Interests:

Some Current Projects:

Grammaticalization and language change in Romance Languages
Language variation and change in social media
Incipient Language Shift in a Southern Latino Community
Indigenous Languages in Latin America: Contact, Shift, and Maintenance
Other Relevant Information

Of note:

Dr. Chad Howe will be offering a Special Topics course during Maymester 2020 – "The Digital Life of Language" LING 4910 & ROML 4120/6120! This course is one of many approved courses for the DIGI Undergraduate Certificate. See course details below:

#The Digital Life of Language

LING 4910 (CRN: 63128)  & ROML 4120/6120 (CRN: 65204/65205)

Maymester

MTWRF 9:30-12:15pm

Description: Language is inherently a social practice, with speakers engaging in complex processes of linguistic exchange that convey not just the meaning of individual words, but also the more nuanced social values that underlie our perceptions of different people's speech. The same is true of language use in digital media, where users shape their identities using a variety of different linguistic (and often non-linguistic) strategies that are unique to the specific platform. In this course, you will explore the language of digital media, ranging from how users innovate new words and expressions in Twitter to the ways in which we use Facebook posts to shape our public image. Students will use modern tools in the analysis of language data to understand the mechanisms that shape language usage in the digital world. We will also conduct "mini fieldwork" projects designed to explore the boundaries of linguistic creativity facilitated by increasingly modern forms of communication.
Education

Education:

Georgia Southern University, BA (1999)

The Ohio State University, MA (2001)

The Ohio State University, PhD (2006)